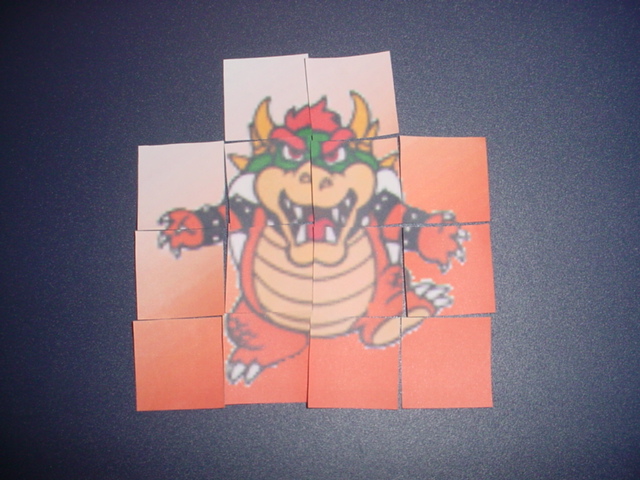 This is the Bowser Puzzle from Super Mario 64's Lethal Lava Land course. The pieces would shift and move, scrambling and unscrambling. When it solves itself for the first time, several coins spawn. The puzzle had all 8 red coins on it, and the star marker on a nearby tile. Well, download it now!
Download here!
Designer: mastermind777
Testbuilder: mrmcgoo
Note: You can cut off the tabs to make it a real puzzle.
EDIT: mrmcgoo made a container for the puzzle box. It can be found
HERE
.